The Upshot? UpSurge shows Baltimore gained share in a down market, attracted new investors, and is home to a tech community that is more diverse than the country's.
Baltimore (March 14, 2023) – Two new reports released today from UpSurge Baltimore demonstrate momentum in Baltimore's startup ecosystem, strength in core sectors, and a notable increase in the number of investors making multiple investments in local startups. In addition, new research provides a baseline measurement of the diversity within Baltimore tech and highlights the need to focus on nurturing, supporting, and attracting historically underestimated founders, especially as U.S. tech faces the prospect of another down year for funding.
Momentum 2023 provides a look at Baltimore tech's overall growth and progress while Diversity 2023, a research report UpSurge commissioned by Johns Hopkins University's 21st Century Cities Initiative to produce, focusing on the state of diversity within Baltimore tech companies.
These reports anchor UpSurge's annual look at Baltimore's progress toward becoming the country's first Equitech city, a top-tier tech city where diverse entrepreneurs found transformative companies; where the tech workforce of the future is growing up in our neighborhoods; where prosperity is shared across every zip code; and where the technologies reshaping society are born.
"UpSurge is providing the kind of data we need to clearly understand the Baltimore tech ecosystem and drive its progress in the months and years ahead. This is valuable information for founders, investors, policymakers and other stakeholders who understand the potential that a thriving innovation economy can unleash across our city," said Mike Hankin, UpSurge Board co-chair.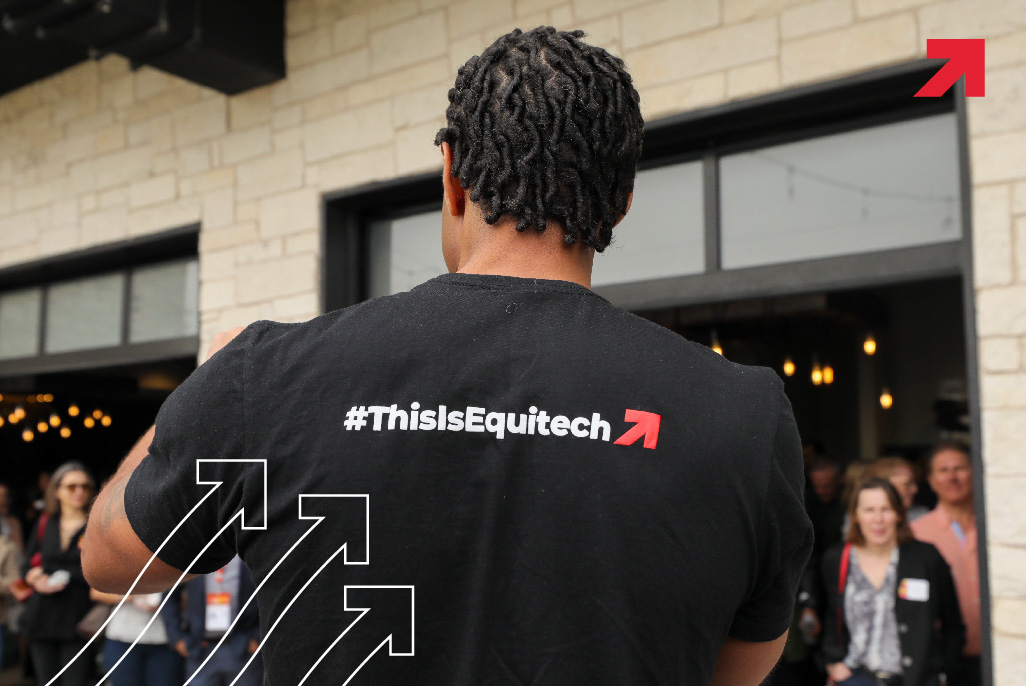 UpSurge Baltimore's Chief Ecosystem and Relationship Officer, Kory Bailey, addressing a crowd of over 200 attendees at the Equitech Brunch during SXSW 2023
Highlights from the Report:
Baltimore startup funding increased for the third straight year in 2022 (despite national venture markets decline of 31%), reaching $833 million, a figure bolstered by several $100M deals. Including exits, total deal value exceeded $3B for the second consecutive year.
More than 50% of the most active investors in Baltimore startups weren't on the list three years ago. And they are returning in increasing numbers. Yet, there is still significantly more capital to be unlocked. Baltimore will need to focus on building the investment culture and readiness of Baltimore's ecosystem to invest in local startups and venture funds.
Startups in Baltimore City are more diverse than the national average but are not yet close to the long-term goal of achieving a level of diversity that reflects that of Baltimore City. Within Baltimore City startups, the largest gaps exist for Black employees and executives; companies would need to more than triple their representation to match the city's diversity.
Maintaining Baltimore's growth will require a focus on early-stage companies with the potential to scale. The report shows slower growth in support of our earliest-stage founders. A healthy ecosystem needs to support emerging founders as they advance their ideas to maintain a robust pipeline of startups from formation to maturity.
Healthcare and information technology (including cybersecurity) comprise nearly two-thirds of local startups (64%) and remain Baltimore's leading sectors, driven by the deep presence of academic and medical institutions and proximity to the national military and defense corridor.
"Baltimore has the opportunity to build a different kind of start-up city and lead the country in Equitech. The momentum is encouraging, but we are also mindful that our growth requires consistent fuel in terms of economic, social, and network capital to keep our progress rolling. Our major companies, large institutions, government, and even local individuals all can play a role in propelling Baltimore tech, a vital part of our economy. These reports affirm our strengths and give us a roadmap for where we want to go." –Jamie McDonald CEO of UpSurge Baltimore
The Equitech Vision
The Equitech vision is more important than ever. After making gains for several years, investment into companies led by diverse founders plummeted in 2022. Funding for Black founders fell by a steep 45% and women founders received under 2% of total VC funding for the first time in years. Ecosystem leaders and investors were predicting another down year for venture funding in 2023, even before the upheavals and anxiety produced by the collapse of Silicon Valley Bank. According to the reports, with underestimated founders bearing the brunt of these downturns, intentional investment in emerging founders is pivotal.
When combined with the $11 Billion Opportunity Report, a focused analysis of avenues for increased funding, a clear picture emerges on the strengths and opportunities available in Baltimore toward realizing its vision of being an inclusive tech-driven city.
"There is real opportunity in this moment to rewrite the narrative for Baltimore," McDonald said. "These reports provide a compelling case for our potential to build a top-tier tech city and the first Equitech city, and tangible ways stakeholders can engage to be part of the success story. We can do this."
Stay connected with the Equitech Community for more resources, events, and opportunities!
As Baltimore becomes the global epicenter for Equitech companies, we will become a model for the world. Thank you for being part of this journey. Join the Equitech community.