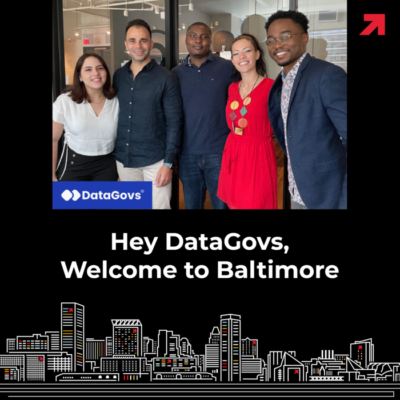 At UpSurge, we love seeing — and celebrating — new tech companies that grow and thrive in and alongside Baltimore. DataGovs, a "data governance and monitoring platform for cloud applications," recently relocated from Miami to Baltimore. Co-founder Gregory Johnson details the reasons for the move in a recent article.
DataGovs sets HQ roots in Baltimore, MD from Miami, FL
"TL:DR; DataGovs, the B2B Enterprise Data+AI company, reinventing data governance as a service for data and op teams is setting up HQ in Baltimore.
June 21, 2022 — We started DataGovs after getting requests from countless data practitioners in our network about the need to improve data quality and coordinate better data governance monitoring for core projects at the edge and using mobile devices. Our customers had a problem that we helped solve."