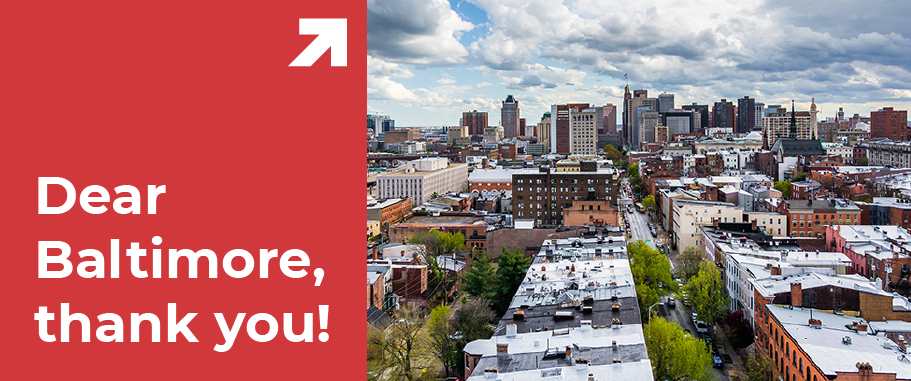 On Tuesday, June 7, over 200 founders, investors, city, state, university, nonprofit and corporate partners joined us for the One-Year Anniversary of Equitech Tuesday and a celebration of last Summer's UpSurge Teams.
This UpSurge-hosted event was an amazing reflection of Equitech and the work we've done in Baltimore over the past year. The energy and love in the building was palpable. There's no doubt that we're slowly building something very special here in Baltimore.
We celebrated the beauty and grit of our growing family, recognized some of our most engaged and impactful leaders, released our Building in Baltimore Guide, and embraced the importance of community, connectivity and collaboration across the ecosystem. To quote UpSurge Director of Relationship Development, Kory Bailey:
If NY is about money, LA is about fame and DC is about power, then what is Baltimore about? Baltimore is about LOVE.
He went on to say Baltimore expresses the kind of love akin to family. It can sometimes be messy and complicated but also extremely loyal and supportive. Let's continue to show up for each other and lead with love.
The Winners of Our First-Ever UpSurge Equitech Awards
We also took a moment to recognize a group of people who have been rock-star partners, not only in their support of UpSurge but also in their willingness to go above and beyond for our Baltimore tech community. 
We are seriously grateful for the contributions of each winner, though we had a little fun coming up with the awards themselves… The envelopes, please!  
This year's honorees are just a few of the hundreds of people who are building, shaping and accelerating Baltimore's Equitech community every day.
There's no doubt that we're slowly building something very special here in Baltimore.