Introduction
A Look at Baltimore's 2022 Startup Ecosystem, and Current Trends and Opportunities.
UpSurge Baltimore was built on optimism. We launched – in the midst of the COVID-19 pandemic – with a fundamental belief that Baltimore has all the assets needed to take its place among the world's leading brain hubs and that the Equitech mission can redefine what it means to be an inclusive tech city while unleashing economic opportunities for all. In our first few years, Baltimore Tech has proven our optimism was not misplaced.
This report shows Baltimore's continued growth of funded companies at nearly every level in 2022, and a total value of our companies' deals at over $3B for a second straight year, even as national venture markets declined by 31%.
Our data indicates that new investors are finding our startups, and that funders are returning to Baltimore for another investment in increasing numbers.
And the highlights included here demonstrate how individual companies, founders and funders are showing up, breaking through and representing themselves – and our city – on the national stage.
Tech can be a difference-maker for Baltimore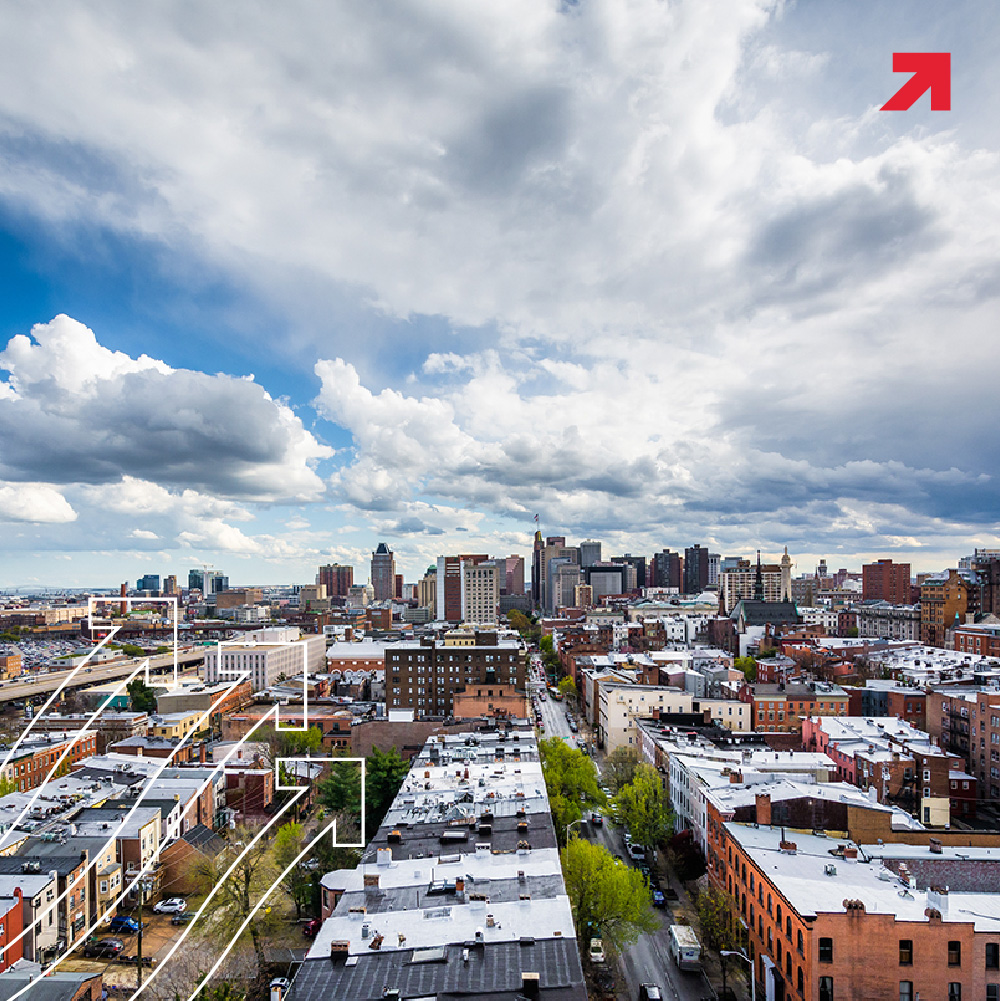 Startups – both tech and tech-enabled – are the backbone of the country's thriving cities.
As they scale, they deliver high-quality jobs that provide pathways to prosperity, wealth creation, secure families and stable neighborhoods. Our challenge is to build Baltimore into a different kind of startup city – one that draws broadly on the brilliance of its populace, across neighborhoods and cultures, as founders, workforce, mentors, investors and thought leaders.
Born in Baltimore, Equitech is a movement to define what it means to be an inclusive tech city, creating a culture of belonging in tech while unlocking economic potential.
Our vision is to create the first Equitech city, a top-tier tech city where diverse entrepreneurs found transformative companies; where the tech workforce of the future is growing up in our neighborhoods; where prosperity is shared across every ZIP code; and where the technologies reshaping society are born.
This report adds to two others UpSurge has released in recent months on aspects of Baltimore's startup ecosystem. One (The $11 Billion Opportunity) focused on avenues for increased funding, and the other (Measuring Diversity in Baltimore's Startup Ecosystem) on diversity within our tech companies. Taken together, these foundational reports ground our instinctive understanding of the local tech economy, providing baseline and comparative data that offer a more comprehensive empirical framework on the present and possible future for Baltimore. This trio of reports provides an unusually rich and transparent sense not only of the number and type of startups launching and scaling in Baltimore, but also who is leading and staffing them and how we can support their growth over time. UpSurge and our partners will use this information to galvanize and guide our efforts to build the first Equitech city.
Grit and Growth
Baltimore weathered a tough venture capital environment in 2022, and we are entering another down year for venture funding in 2023. Underestimated founders tend to bear the brunt of these downturns. In 2022, for example, funding for Black founders fell by a steep 45% and women founders received under 2% of total VC funding for the first time in years.
The communal optimism that launched UpSurge will be necessary to buoy founders and companies affected.
As Baltimore grows its innovation ecosystem, our role – with partners across the landscape – will include building out the supports to help founders withstand challenges, pivot as needed and continue to grow.