Introduction
Baltimore is the new model for the startup city.
UpSurge Baltimore is building an engine to propel Baltimore into the top tier of US innovation cities. Our work centers on founders, tech-enabled and national-scale businesses, helping to launch, support, grow and celebrate high-impact startups. UpSurge is also developing strategies to attract new companies, talent and capital to Baltimore.
Our Vision for Baltimore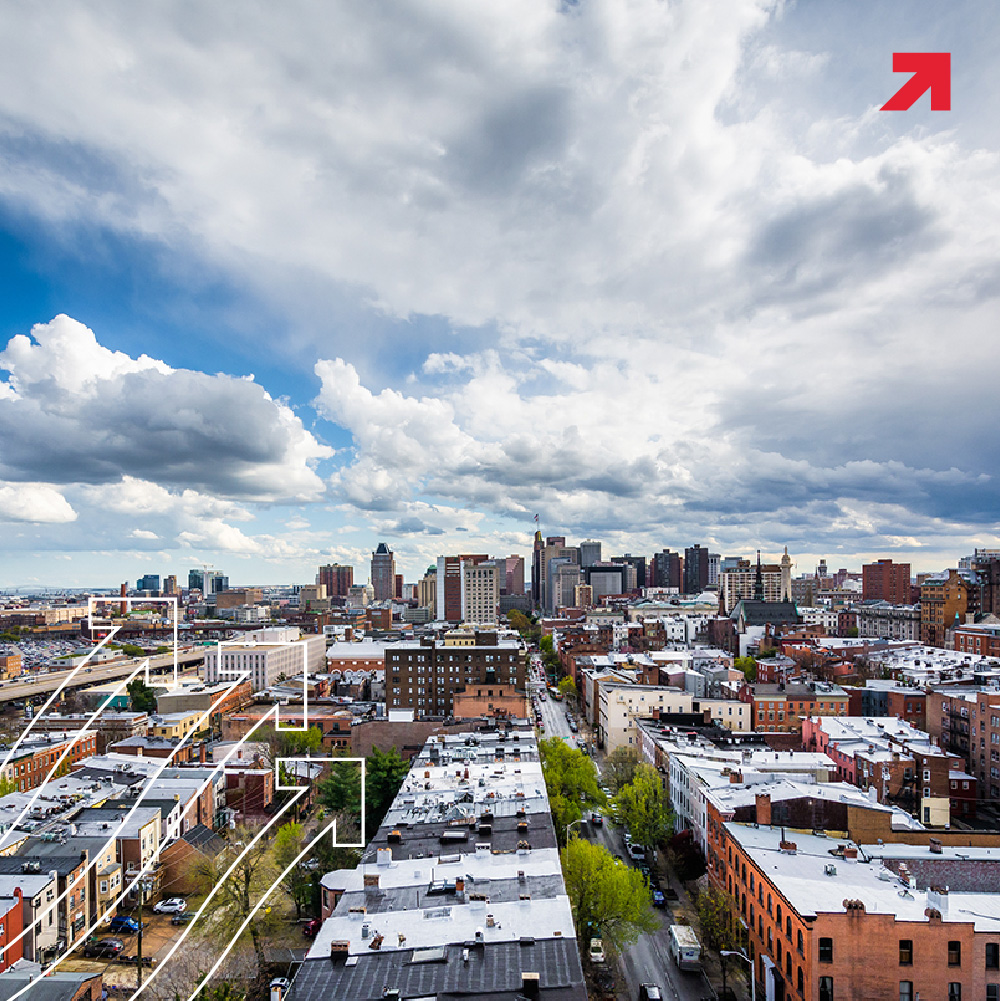 We're not trying to be just the next great startup city. We're becoming the country's first Equitech city.
We are students of the country's brain hubs – cities we admire for their ingenuity and economic success – working to build an innovation economy where people from all backgrounds and cultures belong. One that cultivates and nurtures the diverse, high-growth startups that create high-quality jobs and offer career mobility and higher wages.
Our Vision
In 2030, Baltimore will be widely recognized as the nation's first Equitech City – a diverse, thriving hub of innovation and the model for a new kind of startup city. Entrepreneurs and investors from around the world look to Baltimore as a launching pad for transformational companies, and more Baltimoreans will see the knowledge economy as a pathway for their own upwardly mobile futures. High-quality jobs and higher wages will spur new investment in our neighborhoods, small businesses, cultural institutions and nonprofits.
If we can do it in Baltimore, it can be a model for the world.
Read the Report
UpSurge is working with partners across Baltimore to develop a new model for a startup city. Learn more about our approach.