Techstars Equitech Demo Day 2023
Techstars Equitech Demo Day 2023 was definitely one for the books!
We brought Techstars to Baltimore because they are a global tech community with a megaphone that reaches 100s of 1000s of founders, investors and ecosystem builders around the world. They attract some of the most brilliant founders into their network, and we're proud that they provide a platform for local founders to access their global networks and for companies from other places to experience Baltimore's magic.
On Tuesday we were wowed by 10 founders who participated in the accelerator. And these are just ten of more than 400 founders building in Baltimore.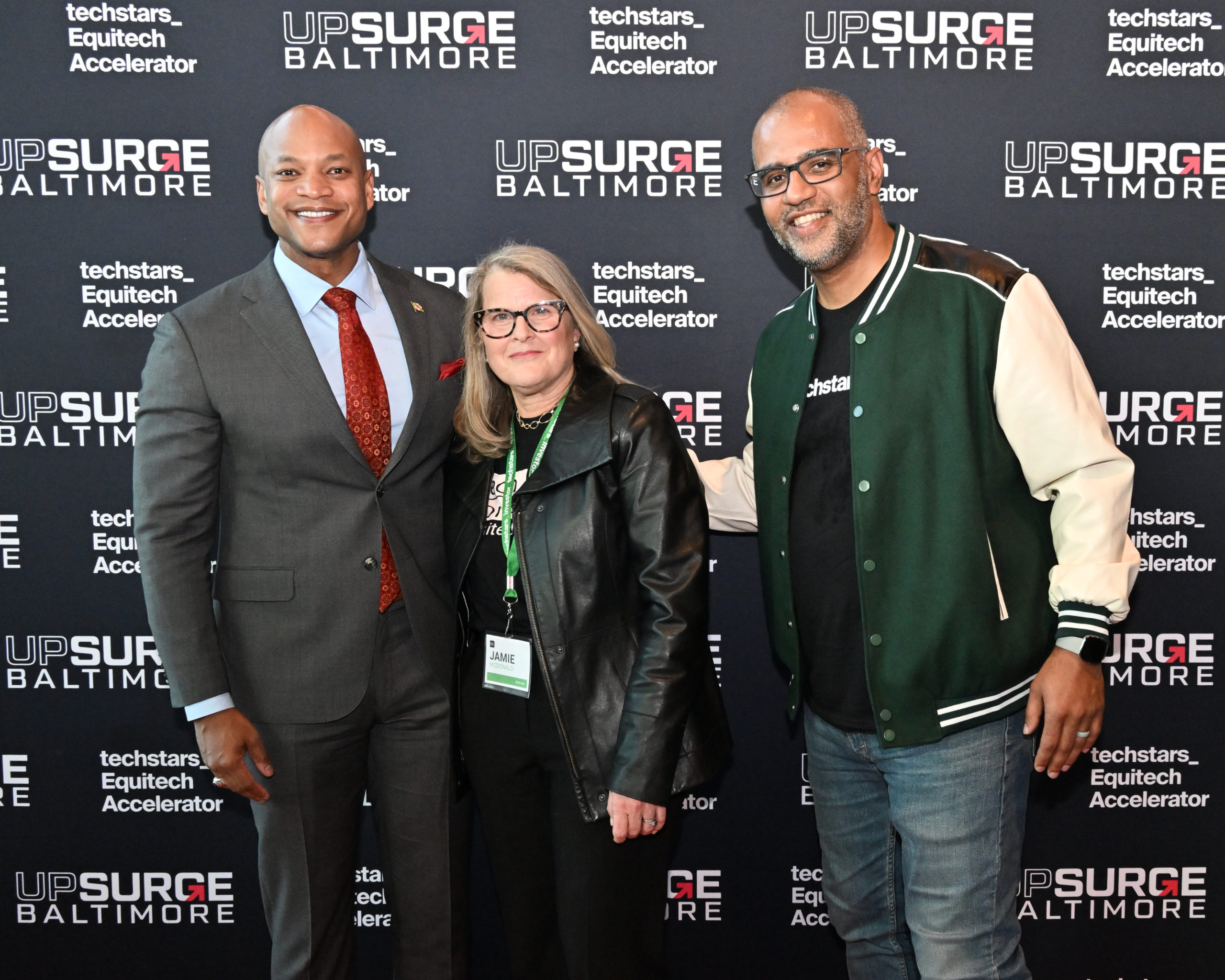 Gov. Wes Moore with UpSurge Baltimore founder, Jamie McDonald, and Techstars Equitech Managing Director, Adam Phillips.
Those of you who were with us can attest to the energy in the room. Mayor Scott and his team were on hand to celebrate our growing tech community. Governor Moore gave an inspiring speech about the choice founders make to build something better and bring something new to the world that's never existed before, even in the face of doubt and criticism. He validated that choice for founders, saying:
"My administration is committed to making Baltimore City a place where dreams come to life – a place where entrepreneurs can turn ideas into businesses into new jobs – a place where your ambition is rewarded. At the center of that mission is tech entrepreneurship. When you create a new tech platform—you don't just create wealth for yourself, you help others solve problems."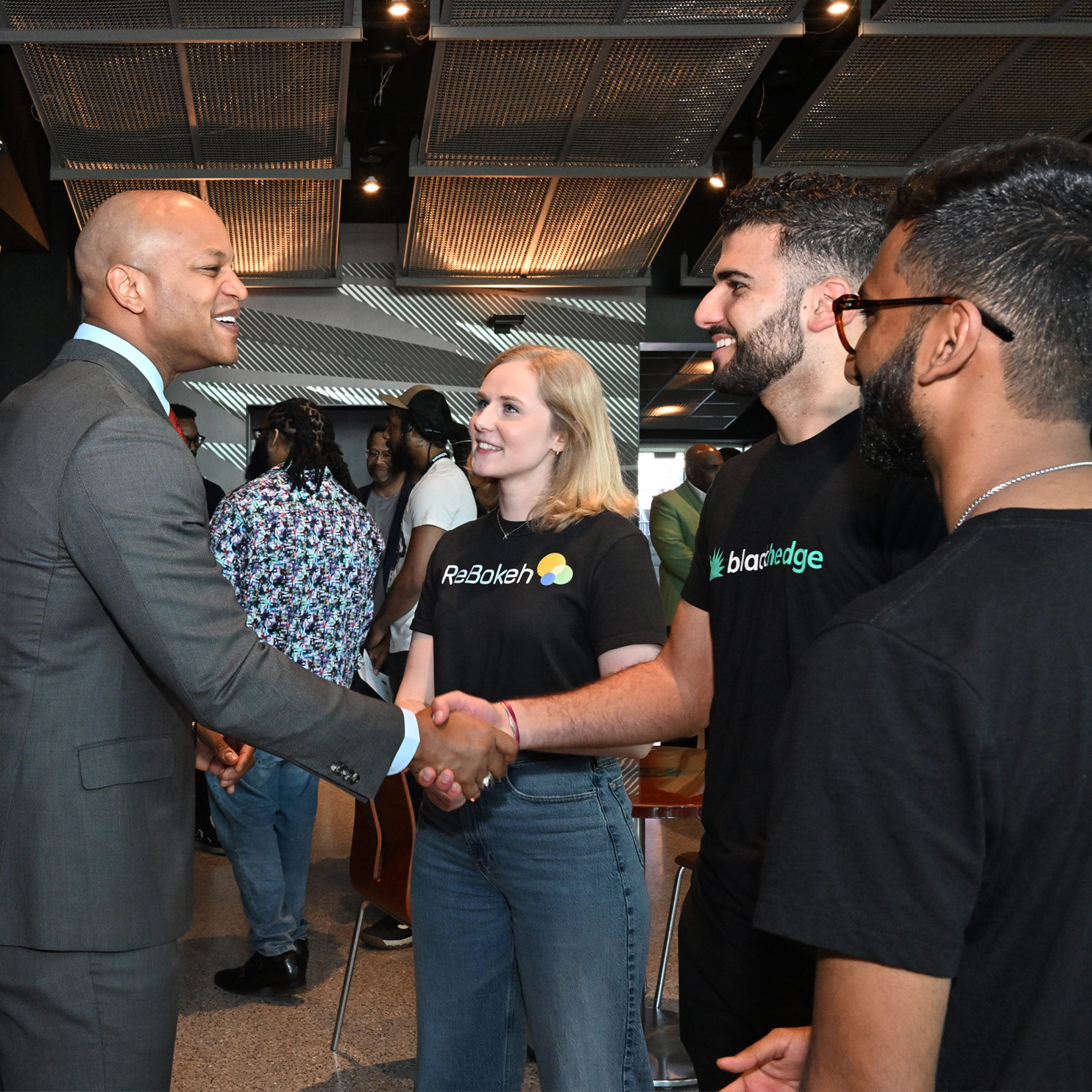 Gov. Wes Moore greeting Techstars Equitech 2023 companies ReBokeh and Blackhedge before his keynote speech.
Spotlight on Our Mission
Key stakeholders from every sector of the economy and every level of society from Baltimore and beyond were there to learn more about UpSurge, Techstars, and the Equitech mission as well as celebrate the 10 exciting Equitech founders that have spent the last 13 weeks bonding with and building in Baltimore. "I was so proud of each of the founders that took the stage and shared their company and their vision for how it will grow with us," stated Kory Bailey.
Founders are brave, bold, creative, and driven. And most of the time they are heads down, grinding trying to build a company that will change lives – far from the bright lights and applause of demo day. These founders need all of us in the Baltimore community to celebrate and appreciate their game-changing efforts every day. They are building our future major companies and we all have a role to play!
Thank you for the ways in which you are playing your role whether that is offering your time to chat with founders, funding them, or simply pointing them in the right direction. Creating the world's first Equitech city here in our beloved Charm City is going to take all of us.
From the entire Baltimore tech community, thank you for the role that you play!
Stay connected with us by subscribing to our newsletter, coming out to our weekly networking event Equitech Tuesday, following us on social media, and checking out our newest program UpRise!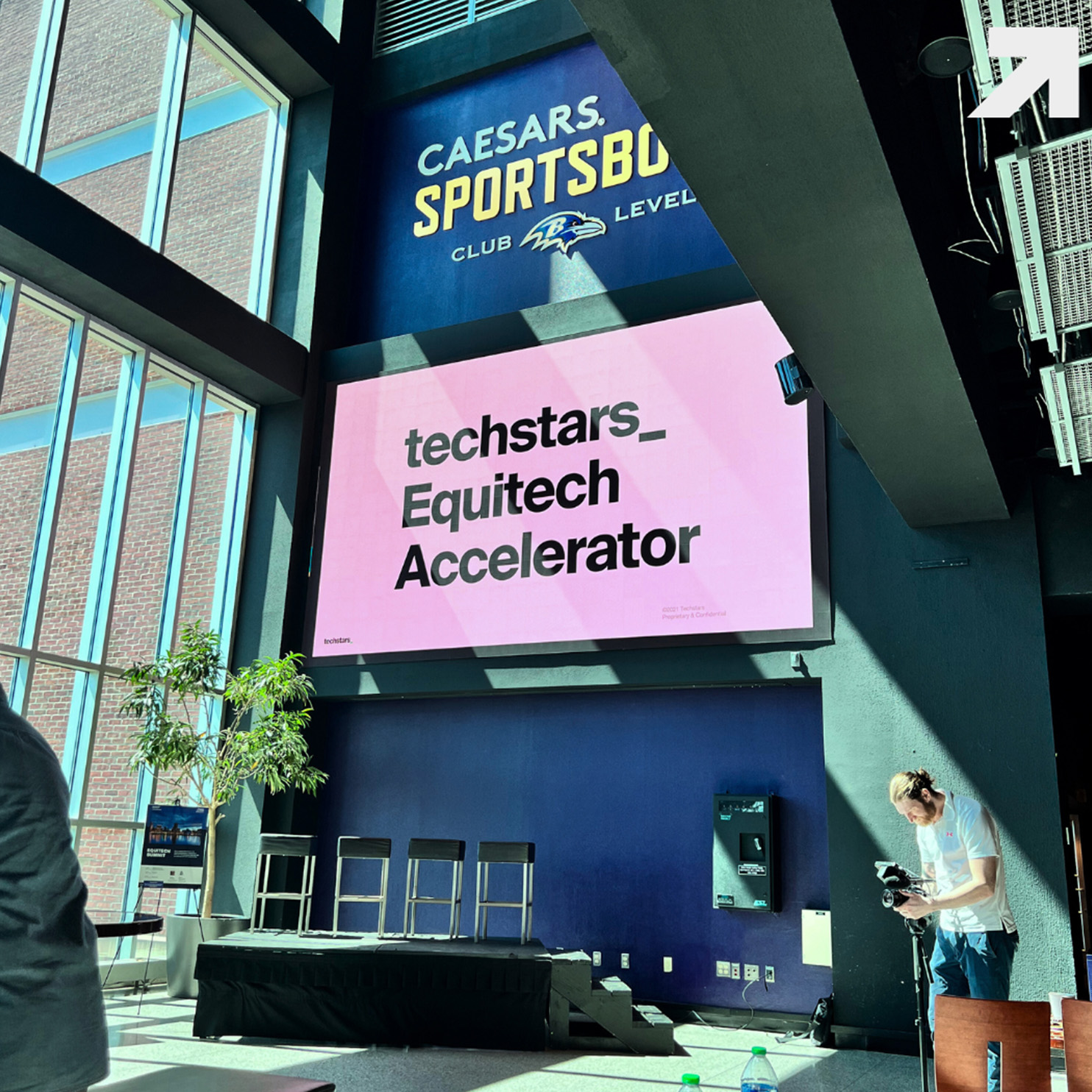 Pick up your tools…we are building the world's first #Equitech city.